Due to high demand, four dates have been added at Helios Cinemas.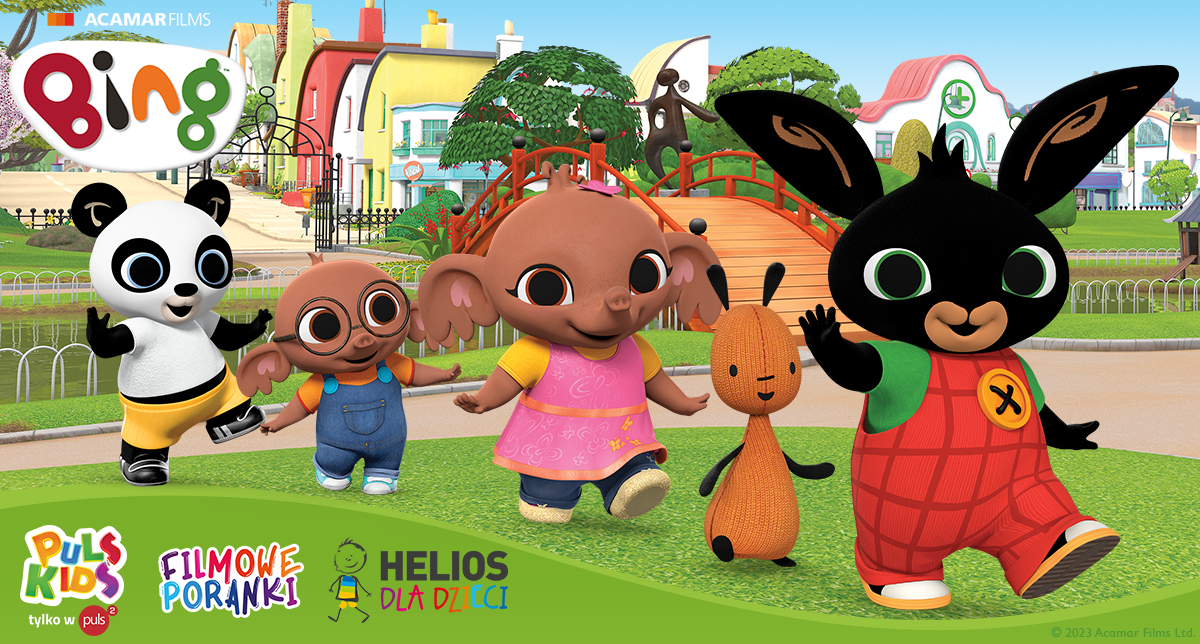 Following a successful cinema engagement across 2022, Acamar Films and Puls Kids announce that they are continuing their partnership to bring screenings of the hit animated pre-school series, Bing, to Helios Cinemas across Poland. 2023 screenings begin on Sunday 22nd January and will run across four dates until mid-April.
Attendance to the screenings last year exceeded our expectations and the popularity of them reflects the overall strong growth of Bing in Poland and across Central and Eastern Europe. Extending our partnership with Puls Kids and Helios Cinemas, means that we are able to create even more opportunities for Bingsters and their families to spend time and interact with Bing, strengthening the power of the series in a key territory.

Eroulla Constantine, Director of Sales and Distribution at Acamar Films
Part of Helios Cinema's Filmowe Poranki screening programme for children and families, monthly screenings of Bing were held across 53 cinemas in 45 Polish cities in 2022. Each screening featured eight episodes of the award-winning series. In addition to enjoying the episodes on the big screen, attendees of the screenings were also invited to take part in Bing-related activities including colouring-in areas, games, competitions and performer-led entertainment.
Bing is proving to be perennially popular for our family audiences with many coming every month to see their favourite characters on the big screen. We are so pleased to extend our partnership to offer four more dates. The joy for us is that the support shown by Acamar Films, as well as additional Bing license partners, means that we are able to offer those attending something truly special that goes beyond the usual cinema experience.

Kamil Kornacki, Head of Children Projects at Helios Cinemas
To assist in publicity for the screenings, Helios worked with existing Bing licensees in the region, including publishing partner HarperCollins Polska, magazine partner Egmont and master toy partner Orbico, to promote the screenings with activities including competitions, prize bundles and advertising. These license partners return to support the 2023 screenings which will take place on 22nd January, 19th February, 19th March and 16th April. All Bing licensing within Poland is managed by CPLG.