The hugely popular trading card game Magic: The Gathering goes viral with cinematic trailer developed in partnership with Axis Studios.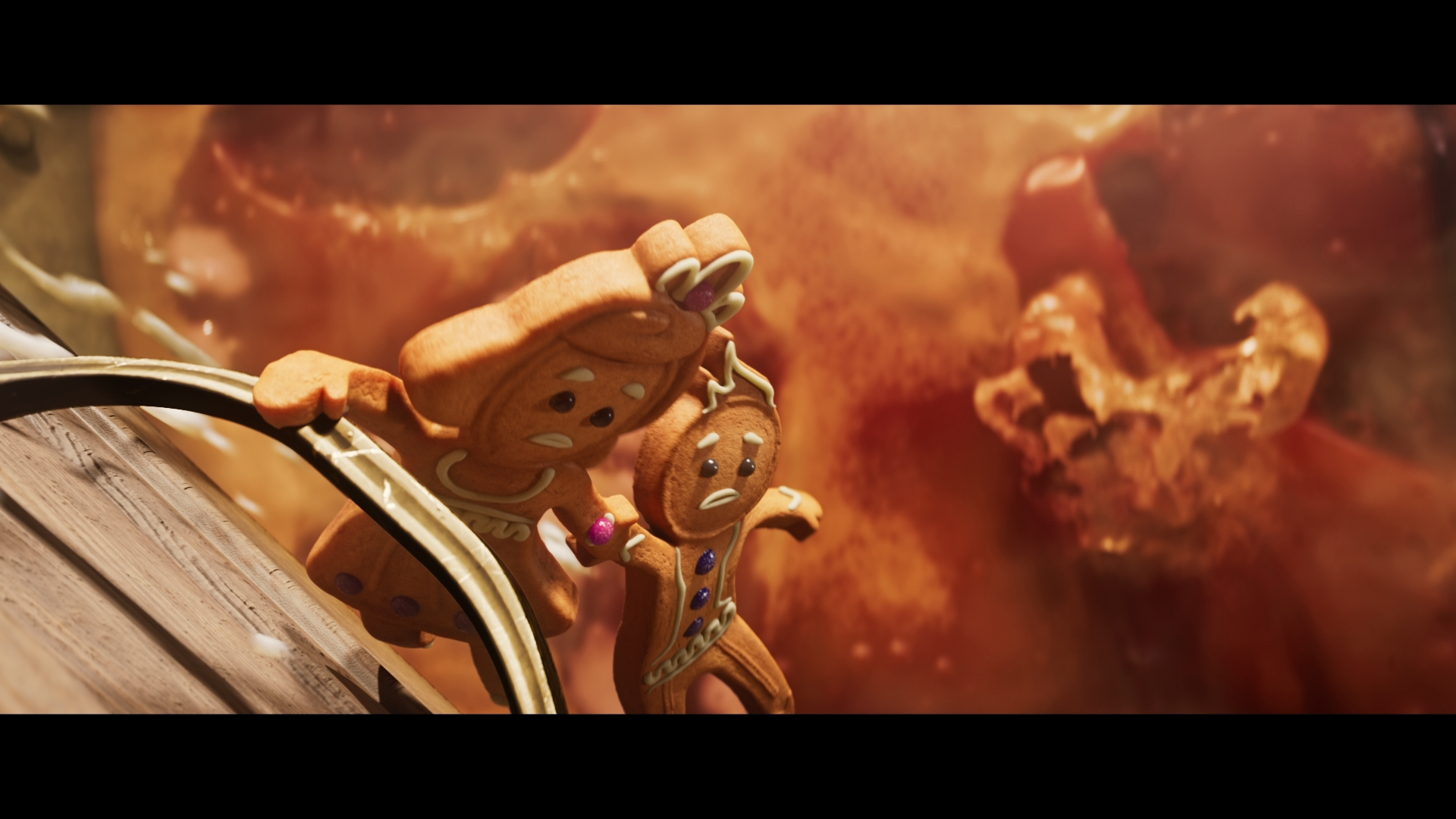 Magic: The Gathering launches at least four new card sets every year, with the upcoming Throne of Eldraine focused on fairy tales. As such, Axis Studios set out to build a fitting aesthetic. Initial concept art was drawn of a Gothic, Flemish feast overcrowded with food. Naturalistic lighting was later added to complete the look.
"The Throne of Eldraine trailer is an emotional, romantic, tragic roller-coaster ride about a gingerbread cookie. Axis Studios was sold on this storyboard from the beginning. We wanted to change what fans expect from a trading card game like Magic: The Gathering, introduce the latest visual technology, offer a fresh take, and continue to build on our work creating cinematics for War of the Spark."

Stuart Aitken, Director at Axis Studios
Axis Studios began production by evolving the story with more than 25 different character concepts created and considered before the main design was finalised. At the modelling stage, an unprecedented amount of detail went into perfecting the facial expressions of the gingerbread people, from the tiny twitches of his eyebrows, to a vengeful roar.
"Axis Studios wanted to create something a little different for Magic: The Gathering—something different from our typical guns-blazing, swords-clashing video game portfolio. We wanted a heart-wrenching cinematic experience about what happens when fairy tales go wrong."

Nicole Anderson, Producer at Axis Studios
Altogether, the Throne of Eldraine trailer provides a delightful glimpse into the fantastical world of Magic: The Gathering, using immersive cinematics to further expand the beloved universe for fans.
Watch below: