David Spilsbury, Emma Bibby and Nicole Duncan join the award-winning animation and visual effects studio.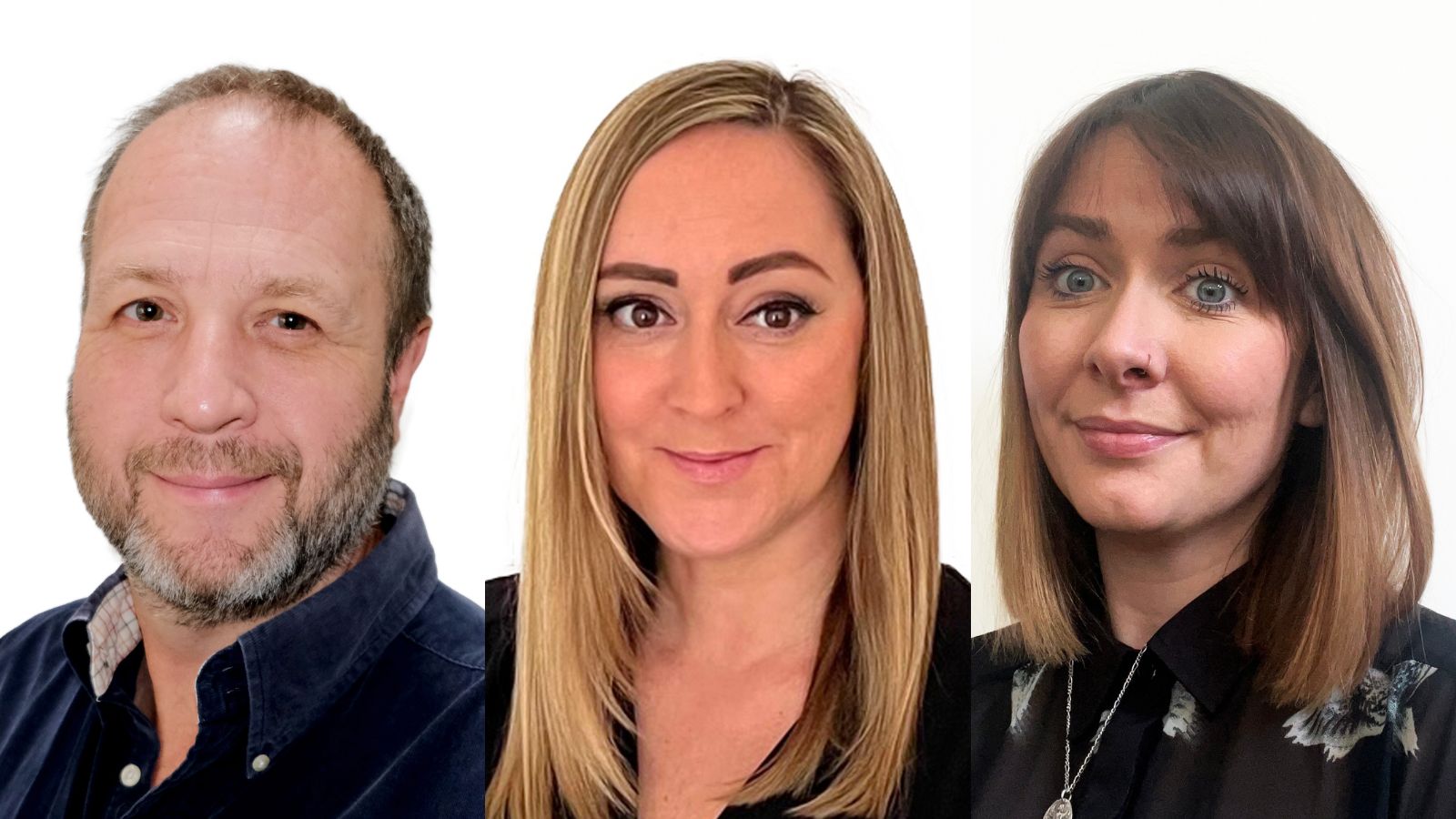 The UK-based animation and visual effects studio has added executive management and business development hires as it looks to capitalise on successful project launches and expansion in feature film, television and video games.
David Spilsbury joins Axis Studios as Chief Technology Officer. In this newly created role, Spilsbury will work closely with CEO Richard Scott and be responsible for Axis' technology strategy across infrastructure, systems, pipeline and R&D. Spilsbury's key focus will be on enhancing effectiveness and efficiency as well as driving the evolution of the Axis remote and hybrid working environment.
Joining Axis as CTO is an exciting opportunity to apply my knowledge of technology and transformation experience and return to being closer to creative projects. Axis has a tremendous creative atmosphere with a team spirit willing to push the boundaries. I look forward to helping the team harness the power of new technology and software.

David Spilsbury, Chief Technology Officer at Axis Studios
Axis Studios' new Chief People and Culture Officer is Emma Bibby. Bibby will oversee the people strategy including all cultural aspects of the company. Working closely with CEO Richard Scott, Bibby will be focused on company culture, learning and development, talent acquisition, and diversity and inclusion.
I couldn't be more thrilled to be joining Axis as its new Chief People and Culture Officer. Axis truly believes that the Studios best asset is its people, and the leadership team genuinely cares about the individuals who work for them. I'm very privileged to elevate and champion our people, create an environment where they can do their very best work for our clients, while prioritising its already strong and inclusive culture. This is an exciting time as the company continues into its next growth phase, and I am looking forward to being part of the journey with such a talented and creative group of people.

Emma Bibby, Chief People and Culture Officer at Axis Studios
Nicole Duncan joins Axis Studios as an Executive Producer for short-form productions, including video game trailers, location-based entertainment, and one-off episodic specials, such as the Emmy Award-winning Love, Death & Robots. Duncan will use her years of industry experience to grow close creative relationships with Axis Studios clients worldwide.
You feel so surrounded by creativity working at Axis, the teams are so passionate about the creative and the commitment to the craft and the execution of the final project speaks for itself in their body of work. It's a heritage I'm so proud to now be a part of and looking forward to seeing what I can bring to the table moving forward!

Nicole Duncan, Executive Producer – Games and Experiential at Axis Studios
I'm incredibly excited to welcome Emma, Nicole and David to Axis Studios as part of our continued evolution. 2022 saw us delivering award-winning work for our video game clients, launching our first animated feature film, and completing our first creature-focused VFX film. Nicole, Emma and David will be critical to further development, innovation and investment in our people, technology and clients.

Richard Scott, CEO at Axis Studios