The 47th Annie Awards announced their 2020 winners in California, Los Angeles, on the 25th of January.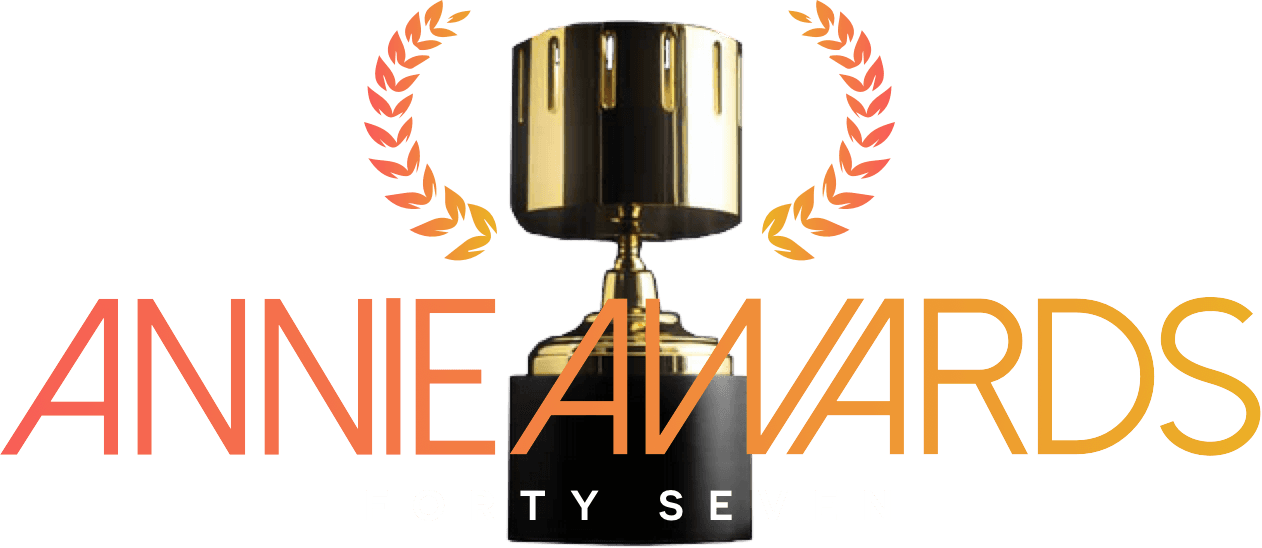 The 47th Annual Annie Awards took place on Saturday, January 25, 2020 at UCLA's Royce Hall in Los Angeles, California, held by the Hollywood chapter of the International Animated Film Association. The animation awards recognised the broad range of animated artistry, talent, and innovation in achievements from the past year.
Animation UK and UK Screen Alliance would like to congratulate all of the prestigious nominees and winners, including a number of our own members.
Here is a selected list of winners and nominees from the ceremony:
Best Feature
Frozen 2, Walt Disney Animation Studios
WINNER: How to Train Your Dragon: The Hidden World, DreamWorks Animation
Klaus, Netflix Presents A Production of The Spa Studios and Atresmedia Cine
Missing Link, LAIKA, LLC
Toy Story 4, Pixar Animation Studio
Best Indie Feature
Buñuel in the Labyrinth of the Turtles, Sygnatia, Glow, Submarine, Hampa Animation Studio
WINNER: I Lost My Body, Xilam for Netflix
Okko's Inn, Madhouse
Promare, TRIGGER, XFLAG
Weathering With You, Toho Co., LTD. / STORY Inc. / CoMix Wave Films
Best Special Production
Guava Island "Titles and Prologue", Six Point Harness / AmazonPrologue to A Childish Gambino Film
WINNER: How to Train Your Dragon Homecoming, DreamWorks Animation
Infinity Train "The Perennial Child", Cartoon Network Studios
SpongeBob SquarePants "SpongeBob's Big Birthday Blowout", Nickelodeon and Jonas & Co.
Zog, Magic Light Pictures
Best TV/Media – Preschool
MORE: Ask the Storybots, JibJab Bros. Studios for Netflix
Elena of Avalor, Disney Television Animation
Let's Go Luna!, Brown Bag Films / 9 Story Media Group
Norman Picklestripes, Factory
Xavier Riddle and the Secret Museum, Brown Bag Films / 9 Story Media Group
Best Storyboarding – TV/Media
WINNER: Carmen Sandiego, Houghton Mifflin Harcourt Publishing and DHX Media for NetflixNominees: Kenny Park
Carole & Tuesday, Bones for NetflixNominees: Shinichiro Watanabe
Love, Death & Robots, Blur for NetflixNominees: Owen Sullivan
Snoopy in Space, WildBrain in association with AppleNominees: Riccardo Durante
Zog, Magic Light PicturesNominees: Max Lang
Best Writing – TV/Media
Apple & Onion, Cartoon Network StudiosNominees: George Gendi, Michael Gendi, Deepak Sethi, Eric Acosta, Sean Szeles
BoJack Horseman, Tornante Productions, LLC for NetflixNominees: Alison Tafel
Pinky Malinky, Nickelodeon Animation Studios for NetflixNominees: Sheela Shrinivas, Aminder Dhaliwal, Rikke Asbjoern
WINNER: Tuca & Bertie, Tornante Productions, LLC for NetflixNominees: Shauna McGarry
Xavier Riddle and the Secret Museum, Brown Bag Film / 9 Story Media GroupNominees: Meghan Read
Best Character Animation – Live Action
Alita: Battle Angel, Weta DigitalNominees: Michael Cozens, Mark Haenga, Tom Holzinger, Rachel Hydes, David Short
WINNER: Avengers: Endgame, Weta DigitalNominees: Sidney Kombo-Kintombo, Sam Sharplin, Keven Norris, Tim Teramoto, Jacob Luamanuvae-Su'a
Game of Thrones – Season 8 Episode 3 "The Long Night" – Dance of the Dragons, Image EngineNominees: Jason Snyman, Sheik Ghafoor, Maia Neubig, Michael Siegel, Cheri Fojtik
Pokémon Detective Pikachu, FramestoreNominees: Dale Newton, Waiyin Mendoza, Rochelle Flynn, Leila Gaed, Paul Jones
SPIDER-MAN: FAR FROM HOME, Sony Pictures ImageworksNominees: Joakim Riedinger
The full list of categories and winners is available to view on the Annie awards website.