Animation UK welcomes the appointment of six new Council representatives to oversee the animation members over the next term.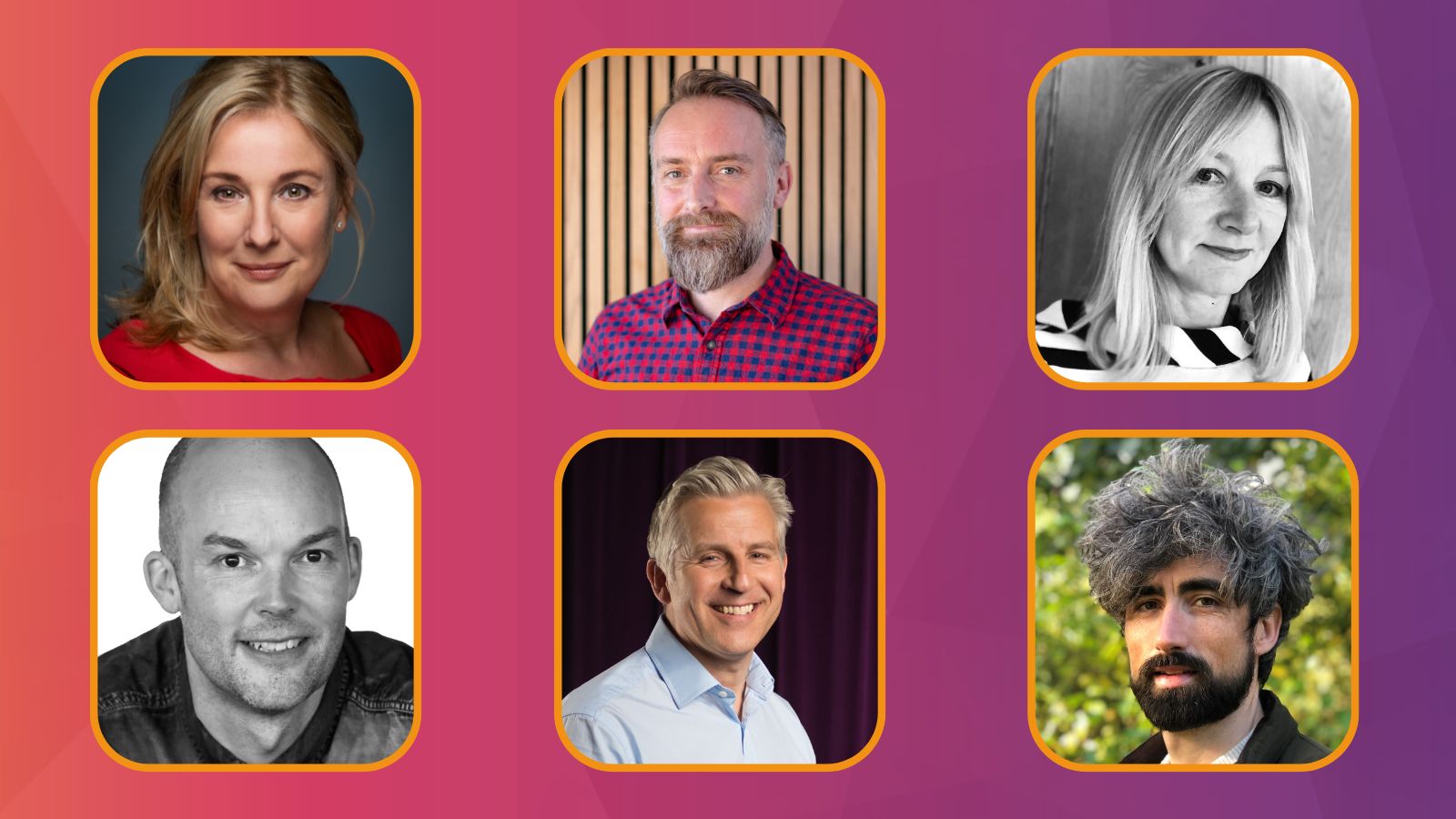 The Animation Council decides Animation UK's policies affecting the animation sector. Elections take place every two years, with each representative serving two terms. These representatives are elected by our Animation members.
The newly elected members are Sean Clarke, MD at Aardman Animations; Duncan Fraser, Head of Production at A Productions Ltd.; Deborah Thorpe, Founder and Creative Director at Kelebek Media Ltd.; and Tracy Liddell, Joint MD and Producer at Studio Liddell.
Richard Gordon, MD and Producer at JAM Media, and Richard Scott, CEO at Axis Studios, have been co-opted onto the Council to give representation for Scotland and Northern Ireland. All four nations are now represented on the Council, reflecting the animation sector as the most geographically diverse sector of the screen industries.
These representatives join the existing Council, which is comprised of Phil Dobree, CEO at Jellyfish Pictures; Ruth Fielding, Joint MD at Lupus Films; Ed Galton, CEO at Cake Entertainment; Oli Hyatt, MD at Blue Zoo; Erica Angell, MD at Spider-Eye and Eagle vs Bat; Barney Goodland, Producer at Magic Light Pictures; Jon Rennie, MD at Cloth Cat Animation; Jamie Badminton, Creative Director and Senior Producer at Karrot Entertainment; and Britt Gardiner, CFO at Locksmith Animation.
Ian Mackinnon, MD at Mackinnon & Saunders; Mark Taylor, MD at A Productions; and Kerry Lock, Finance Director at Aardman Animations, will be stepping down from the Council. We would like to thank them for their wise advice and commitment during their period of office.
Deborah Thorpe is the Founder of Kelebek Media and Co-Founder of asos.com. As an Executive Producer and creative entrepreneur, Deborah has broad experience across 30 years in the industry, with a reasonably rare blend of creative and commercial skills. After buying Pixar's first short film for Channel 4, she worked in their animation department for many years, as well as in comedy, drama and light entertainment. She is currently showrunning Isadora Moon for Sky and Warners.
I'm thrilled to be joining the Council and working alongside my industry friends and colleagues to continue the great work of Animation UK.

Deborah Thorpe, Founder and Creative Director at Kelebek Media Ltd.
Sean Clarke is a senior entertainment executive with over twenty-five years of experience in animation. He has been at Aardman for over 20 years and headed the Sales and Marketing division of the studio for over a decade. Sean's principal areas of expertise include leading senior management teams; strategic planning; financing and brand development; integrated marketing campaigns across movie, TV and digital platforms; and brand extensions into consumer products and location entertainment.
It's a great honour to be asked to join Animation UK, and I look forward to working with the rest of the Council to ensure that UK animation remains a world leader in our industry and achieves the focus and attention it deserves within the film, TV and creative industries.

Sean Clarke, MD at Aardman Animations
Duncan Fraser is the Head of Production at A Productions and has over 20 years of experience in the animation industry. He started with the company as an animation director and has worked across a wide range of titles and content. As Head of Production, he is now responsible for the set-up, development and implementation of all of the production pipelines across the studio, as well as staff recruitment and development.
I am extremely honoured and grateful to have been elected to the Animation Council and am really excited to be part of these very important conversations regarding the future of UK animation at a time of great change and development. I am committed to being as representative of as many voices as I possibly can and I would love to hear everyone's views and ideas from across the whole industry.

Duncan Fraser, Head of Production at A Productions Ltd.
Tracy Liddell is the Joint MD and Producer at Studio Liddell. She got her start in the animation industry over a decade ago as the Production Manager on a pre-school series and has since worked on several international animated shows as Producer. She is experienced in managing a wide range of commercial projects, including 2D and 3D specials; game cutscenes and trailers; immersive and VR work; and IP developments. As a member of the CMC Advisory Committee, Tracy participates in education/industry projects and she was involved with the Animation Apprenticeship Standards Employer Trailblazer Group.
I am delighted to be voted onto the Animation UK Council and am very much looking forward to adding to the strong collective voice, supporting our wonderful industry. I'm also keen to represent and advocate for smaller, regional studios in these challenging times.

Tracy Liddell, Joint MD and Producer at Studio Liddell
Richard Scott is the CEO at Axis Studios. Richard began his career in graphic design before expanding his skills to encompass the world of digital animation. He spent five years as a CG artist and supervisor in commercials, broadcast, and interactive entertainment. Richard co-founded Axis in 2000 and employs his considerable client-facing experience and industry knowledge to define strategy and direction and develop relationships with production partners worldwide. Richard is a former board member of Creative Scotland and is involved in a professional capacity with the industry body Animation Scotland.
I'm delighted to become part of the Animation Council at such an exciting and critical time for the animation industry. The work that Kate and the team do is invaluable for our industry. It is not just about support. Much of the efforts of Animation UK motivates and inspires too, which is equally important.

Richard Scott, CEO at Axis Studios
Richard Gordon is the MD and Producer at JAM Media. He is responsible for overseeing operations and productions in the Belfast studio. Richard is currently engaged as a series producer on series 2 of Nova Jones for CBBC and as an animation producer on the upcoming 2D series Isadora Moon for Sky Kids. He was recently a producer on the 2D feature film A Greyhound of a Girl and other recent credits include Nova Jones S1 for CBBC, Jessy & Nessy for Amazon Prime and Becca's Bunch for Nickelodeon. He has also produced award-winning short animated films The Wiremen for the Irish Film Board and RTE (2018); Featherweight (2019) and Candlelight (2022) with NI Screen.
I'm delighted and honoured to be appointed to the Animation Council. I hope to use the opportunity to represent and lobby for production companies across the UK as we navigate these tough times, and of course give Northern Ireland a voice at the table.

Richard Gordon, MD and Producer at JAM Media