Following the successful debut of Bing in cinemas last year, Acamar Films have developed a new feature-length cinema experience, "Bing's Christmas", which will run exclusively in 105 cinemas across the UK from Friday 29th November.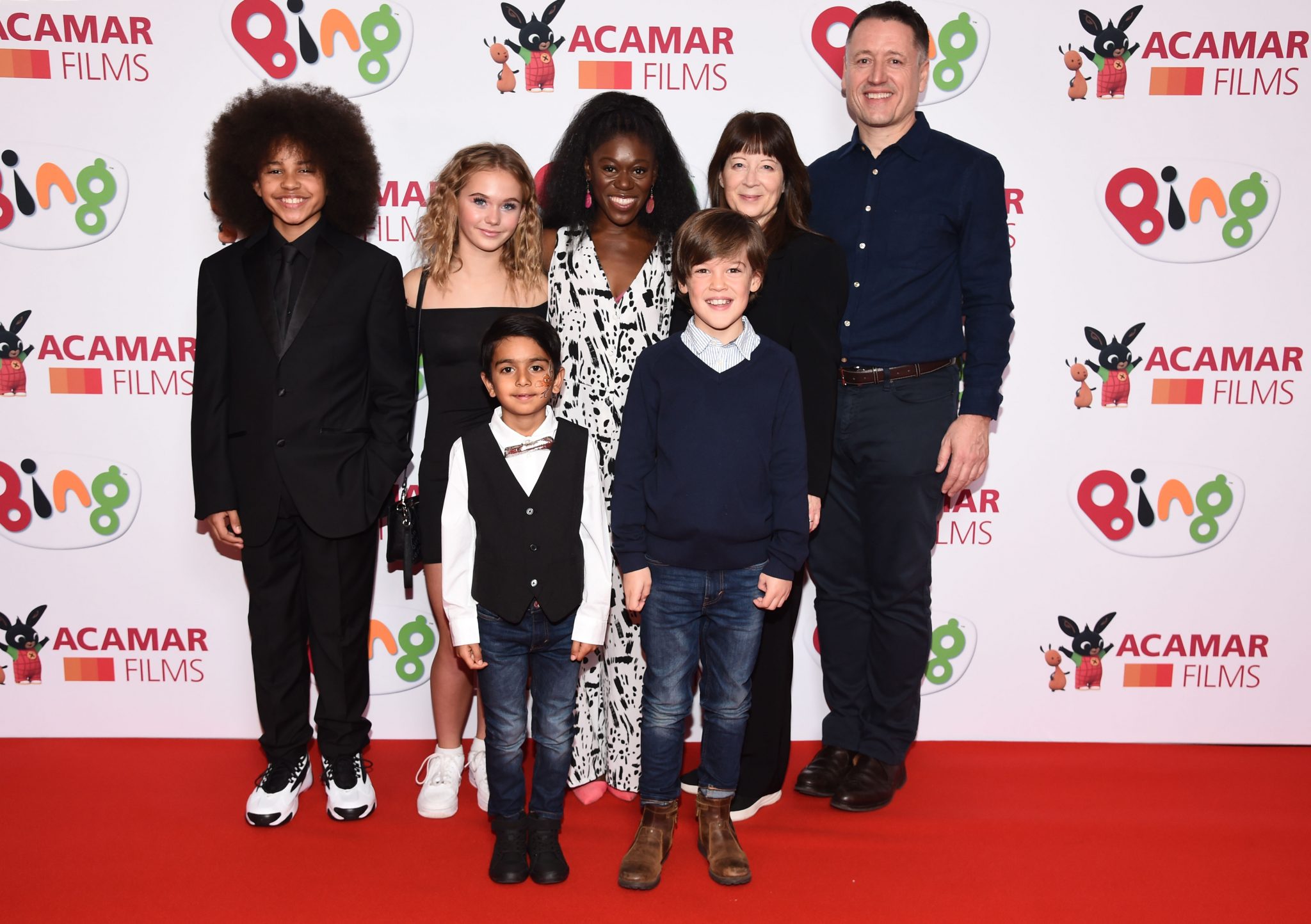 Acamar Films held a star-studded Premiere on Sunday to celebrate and preview the award-winning pre-school show's first Christmas cinema experience. The Premiere, which was held in central London, was attended by cast and crew along with celebrities and their Bingsters including TV presenter Alex Jones, DJ Annie Mac, singer Antony Costa, actress and singer Hannah Spearitt, singer JB Gill, actor Simon Bird, newsreader Sonali Shah and actress Sophie Colquhoun.
"Bing brings a lot of joy to our house of a morning! What Bing does and his journey through life – kids can really relate to that," said Antony Costa, from boy band Blue, who attended the Premiere with his family.
"Bing's Christmas" includes brand new Bing stories including leaf pictures in the woods with Amma, Bing & Sula face painting, a Puppet Show performance and a grand finale of extra special Christmas adventures.
"We are delighted to be partnering with Vue and Showcase this Christmas. We hope to move and delight Bingsters across the UK when Bing's Christmas opens in cinemas on Friday. It's very special."

Eroulla Constantine, Director of Sales and Distribution.

Given the spectacular Premiere event and with Vue and Showcase pre-selling more than 14,000 tickets ahead of Friday's nationwide launch, "Bing's Christmas" is sure to be a big part of this festive season.