Aardman has partnered with global retailer Animation Toolkit, to create a bespoke 'Armature Kit' aimed at supporting stop-motion animation enthusiasts and students with the process of creating puppets for film and the small screen.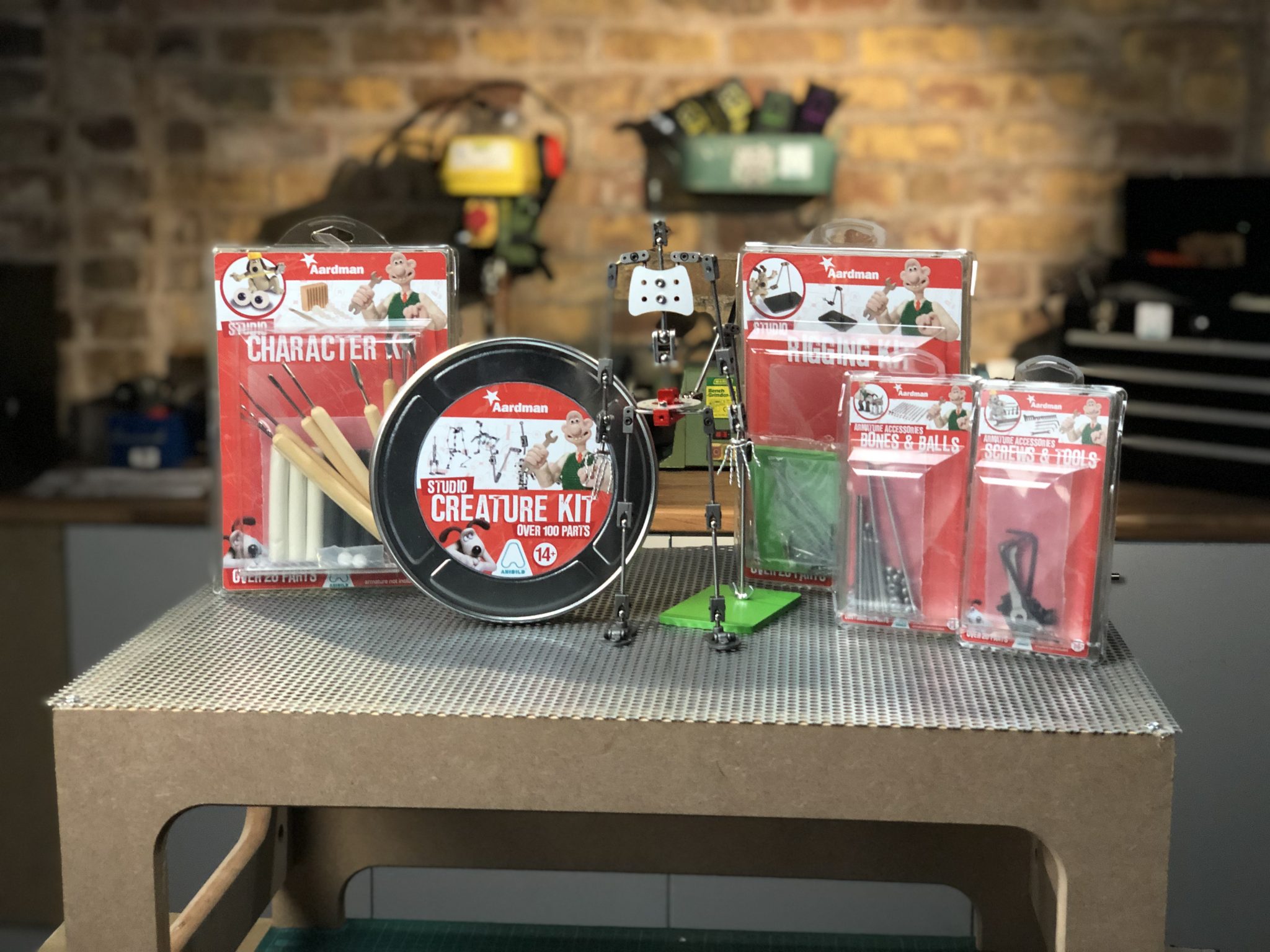 The 'Aardman Animation Kit', which will retail on Amazon (amongst other online retail sites), is a professional armature kit, designed and created by Animation Toolkit to assist stop-motion filmmakers with the puppet making process, as well as enabling students and enthusiasts to craft their armature making techniques.
The Aardman animation range includes six products and retail prices start at £14.99 to £129.99. Kits are easily assembled through a screw and ball joint system and permanent fixture can be achieved through thread-locking with a specialist glue or silver brazing.
Westley Wood, Managing Director of Animation Toolkit says:
"It's an honour to work with one of the finest stop-motion animation producers in the UK. The Wallace & Gromit films were inspirational to our development as a company and fuelled our desire to help others make stop-motion films.

By its very nature, stop-motion puppet (armature) fabrication isn't an easy task and doesn't fall into the average person's repertoire of DIY projects. We hope that these kits make the art more accessible to a vast range of storytellers, engineers and animation professionals and help continue to grow and sustain creativity within this art form, for many years to come".
Merlin Crossingham, Creative Director of Wallace & Gromit comments:
"The Aardman armature kits are perfect for student or amateur filmmakers to bring their characters life. I look forward to seeing the creativity and animation that the kits will support"
Animation Toolkit, was founded by award-winning animation producer Westley Wood after he saw a gap in the market when he struggled to find parts and materials to help him create armatures for production. It is now recognised as one of the biggest global manufacturers of stop-motion armatures (anatomically correct metal engineered skeleton) and its range of kits have been used in hundreds of productions across the world including the recent release 'Chuck Steel – Night of the Trampires'.
A demonstration of the kit can be viewed on youtube.