The 38 date tour will feature live orchestral accompaniment from a professional orchestra drawn from members of the Hallé and BBC Philharmonic orchestras among others.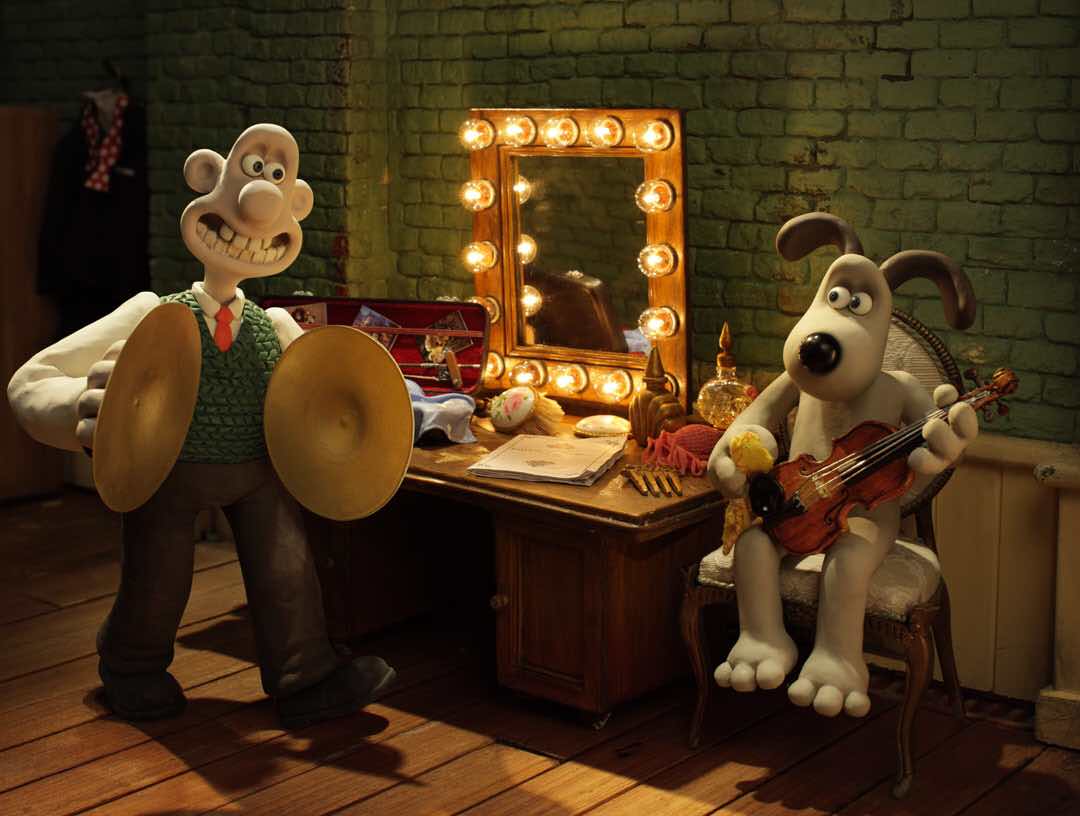 In May and June 2019, Carrot Productions will tour Wallace & Gromit's Musical Marvels to 38 major venues across the UK, including London's Barbican Centre, Manchester's The Lowry, and Birmingham Symphony Hall.
Aardman, the world famous, four times Academy Award® winning animation studio, are creators of Wallace & Gromit, Shaun the Sheep, Creature Comforts and Chicken Run among others. Nick Park's Oscar-winning The Wrong Trousers was Aardman's first 30-minute film and is one of the most successful animated films ever made.
Wallace & Gromit's Musical Marvels features Wallace preparing to perform his musical masterpiece My Concerto in Ee Lad with help from his faithful companion Gromit. This interactive experience features specially created animations as well as live orchestral accompaniment and escapades from the Picture House Orchestra and presenter Matthew Sharp. The show also exclusively features a screening of the all-time classic animation, The Wrong Trousers, again with live orchestral accompaniment.
Speaking about this new venture, Carrot Productions' Managing Director, Rachel Whibley, said:
"We are so delighted that Aardman have granted us exclusive rights to launch this tour in the UK. With six years' experience behind us of presenting The Snowman to thousands of satisfied audience members across the country, we are well placed to deliver this wonderful Wallace & Gromit programme. It will be a pleasure to present such a high-quality show in partnership with the inspirational team at Aardman, providing huge fun for audiences of all ages". 

– Rachel Whibley
Sean Clarke, Head of Rights and Brand Development, Aardman added:
"It is wonderful to see Wallace & Gromit's Musical Marvels going on tour in 2019, the 30th anniversary year of Wallace & Gromit! Carrot Productions have produced a fantastic show, featuring live orchestral music for one of Aardman's best loved shorts, The Wrong Trousers, and we look forward to audiences across the UK having the opportunity to enjoy this unique musical experience."

– Sean Clarke
Carrot Productions are an organisation who have over the years commissioned several new works – both music and animation – to perform alongside The Snowman. They are relishing the opportunity to cover further new ground with this ambitious Wallace & Gromit tour.

Presenter Matthew Sharp is an internationally renowned musician, actor, director and performer. He is recognised as both a compelling classical artist and pioneer, with his adventures in music and across disciplines described as 'unrivalled' and 'unprecedented'.
Booking for the tour is now open via the Carrot Productions website