Animation UK works with the DIT, BFI and regional screen agencies to give the sector an effective presence at overseas programme markets like Kidscreen and Annecy. We also participate in the Creative Industries Trade and Investment Board.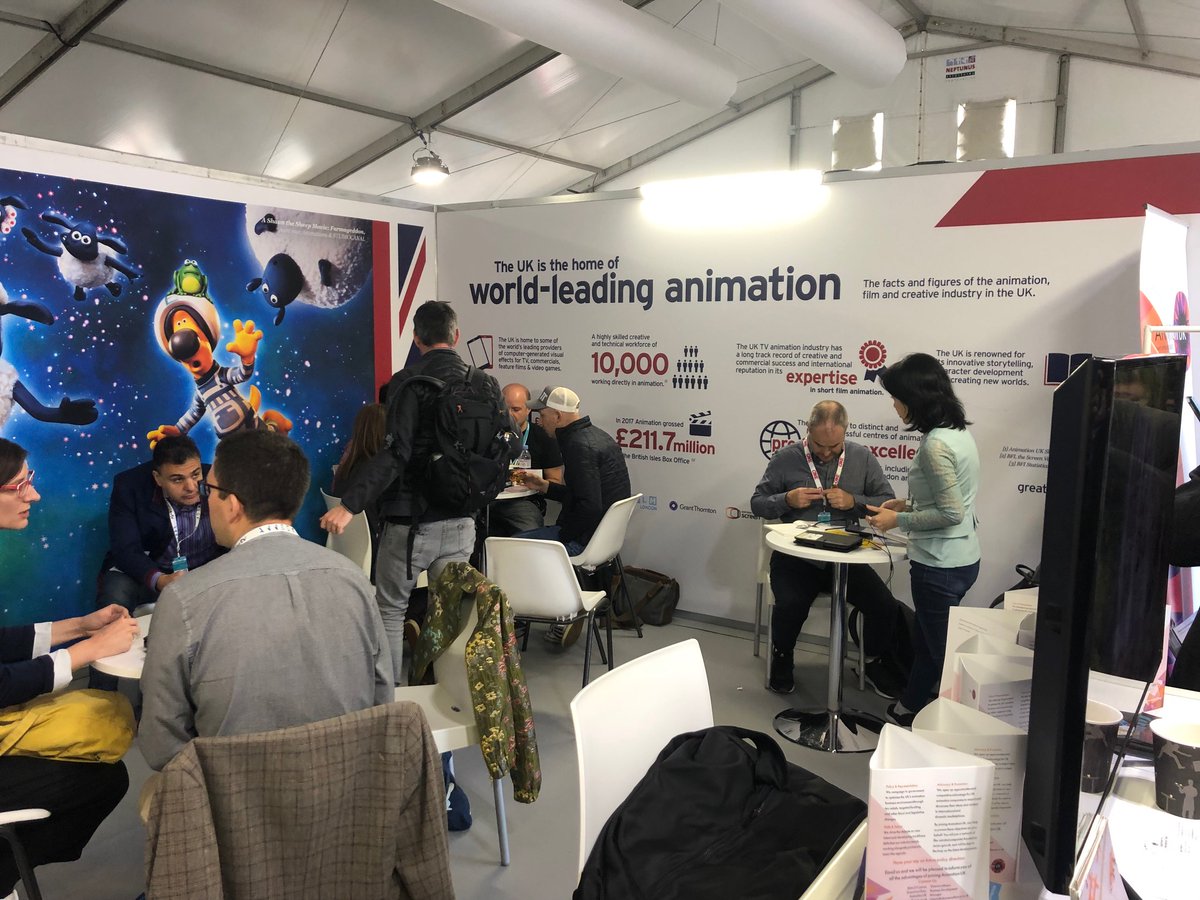 With its long and successful history and an extremely positive global reputation, the animation sector operates in distinct markets and has untapped potential overall to achieve higher export value. This requires targeted support for co-production deals, straight sales of finished formats with licensing agreements, service promotion and harnessing the opportunities for animation companies to exploit and benefit from the longer tail including merchandising, brand and character development.
Animation UK represents the sector on the newly established Creative Industries Trade and Export Board, which will now set the strategy and allocate funding to support export activity. We make the case for distinct and separate funding for animation companies to attend the right markets.
Animation UK, supported by the Department for International Trade, has in the past supported the CMC at Kidscreen by attracting additional funding for the delegation to Miami, and led the UK's animation presence at Annecy 2017, 2018, 2019 and 2020, with plans for continuing a significant presence at the 2021 virtual Annecy festival.
---
Animation Export Toolkit
On Tuesday 20th April, Animation UK sponsored by the Department of international trade held a virtual session for an afternoon to find out about how to develop an export strategy, advice on marketing and pitching, and information on global buyers and markets, as well as new ways to monetise IP.
A PDF of the Animation Export Strategy Toolkit presentation is now available to view & download, providing key information and pointers, steps and stages to think about when developing your own strategy. This will be an evolving resource, which Animation UK will update when new information and research becomes apparent. View & download the presentation here.
(This presentation works best as an accompanying document to the recordings of our Animation Export Strategy Workshop, which can be viewed below.)
We would like to thank our incredible presenter, Creative Facilitator Justine Bannister, who had the extensive task of collating research for and creating an in-depth Toolkit on exporting animation, and guest speakers Andrew Baker, CEO, Cantilever Media, Natalie Llewellyn, Managing Director, Jellyfish Originals, and Anthony Humphreys, Specialist, Department for International Trade, who all provided much-appreciated knowledge and insights on the day.
A recording of the session is now live on our partner company UK Screen Alliance's Youtube account, divided into 5 parts according to the different module overviews explored in the event:
Animation Export Strategy Workshop – Module 1 – Introduction & Groundwork
Animation Export Strategy Workshop – Module 2 – The Animation Landscape & Business of Animation
Animation Export Strategy Workshop – Module 3 – Your Export Strategy & Global Players
Animation Export Strategy Workshop – Module 4 – Routes to Market, Financing & Sales Events
Animation Export Strategy Workshop – Module 5 – Pitching Preparation
Visit the link here to view a playlist of these recordings, of view below: