Animation UK work with the DIT, BFI and regional screen agencies to give the sector has an effective presence at overseas programme markets like Kidscreen and Annecy. We participate in the Creative Industries Trade and Investment Board.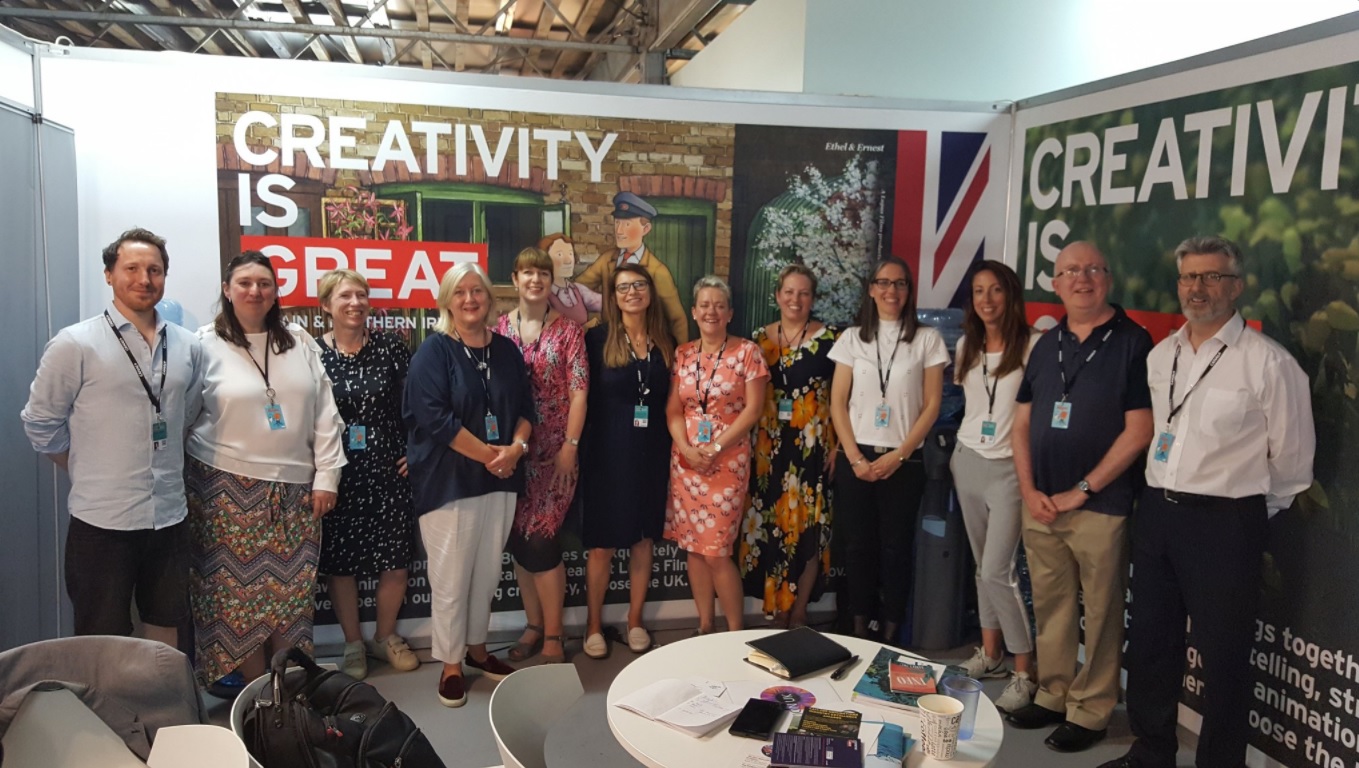 With its long and successful history and an extremely positive global reputation, the animation sector operates in distinct markets and has untapped potential overall to achieve higher export value. This requires targeted support for co-production deals, straight sales of finished formats with licensing agreements, service promotion and harnessing the opportunities for animation companies to exploit and benefit from the longer tail including merchandising, brand and character development.
Animation UK represents the sector on the newly established Creative Industries Trade and Export Board, which will now set the strategy and allocate funding to support export activity. We make the case for distinct and separate funding for animation companies to attend the right markets.
Animation UK, supported by the Department for International Trade, has led the UK's animation presence at Annecy 2017, 2018 and 2019 with plans for an even more significant presence in 2019 and this year supported the CMC at Kidscreen by attracting additional funding for the delegation to Miami.
Work is planned to develop an Animation Export Accelerator this year.